Slate Roofs
Say goodbye to constant repairs and replacements. Our slate roofs are made of high-quality, durable tiles that can withstand even the toughest weather conditions. Invest in a roof that will last for generations to come.
Invest in a slate roof that adds character and sophistication to your home while also providing long-lasting protection. These tiles are made of natural stone, ensuring that your roof will withstand the test of time while giving your home a classic look.
Slate roofs have been known to last over 75 years, making it a worthwhile investment for any homeowner. Not only are you ensuring the safety and longevity of your home, but you're also contributing to a better environment by choosing a sustainable roofing option.
By choosing slate roofing tiles, you are choosing a non-combustible option that will keep your family safe and your home secure. Contact our team at E. W. Smith Roofing today to discuss your upgrade to durable and dependable slate roofing.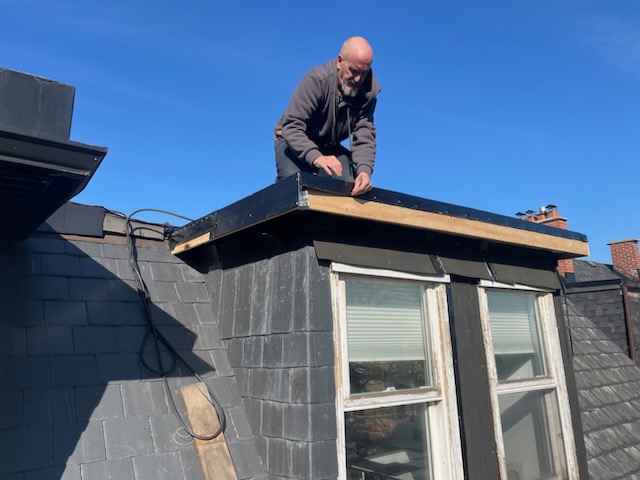 Our Latest Roof Articles & Tips
Say goodbye to constant repairs and replacements. Our slate roofs are made of high-quality, durable tiles that can withstand even the toughest weather conditions. Invest in a roof that will last for generations to come. Invest in a slate roof that adds character and sophistication to your home while also providing long-lasting protection. These tiles […]
Read More
Say goodbye to constant repairs and replacements. Our slate roofs are made of high-quality, durable tiles that can withstand even the toughest weather conditions. Invest in a roof that will last for generations to come. Invest in a slate roof that adds character and sophistication to your home while also providing long-lasting protection. These tiles […]
Read More