Greater Toronto Area's Best Roofing Contractor
The challenge of finding a reliable roofing contractor in Toronto just got easier because E. W. Smith Roofing is your solution. Ask around, and experienced locals will tell you that we're the expert roofing company to trust for exceptional workmanship and customer service.
For 40-plus years, we've been assisting our customers with quality service, because your roof plays a vital role in protecting your home. Over the years, we've only improved, and that's how we've remained a leading roofing contractor in the community.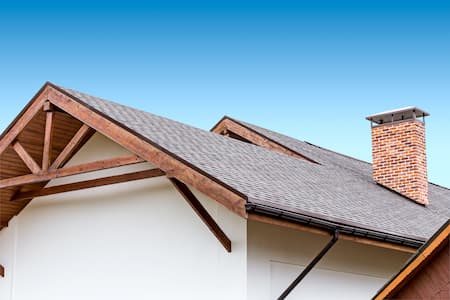 Roof Repair
You'll need a roofing contractor's professional assistance to identify, locate, and take care of repair work. Our experts specialize in repairs and roof replacement; our skilled technicians have earned us the flawless reputation we have.
---
Roof Replacement
Once repairs no longer suffice, you need the experienced experts who can promise exceptional results for your roof replacement. Get in touch with our specialists for unparalleled service and feel confident about the service we'll offer as a roofing contractor in Toronto.
Our Latest Roof Articles & Tips
The challenge of finding a reliable roofing contractor in Toronto just got easier because E. W. Smith Roofing is your solution. Ask around, and experienced locals will tell you that we're the expert roofing company to trust for exceptional workmanship and customer service. For 40-plus years, we've been assisting our customers with quality service, because […]
Read More
The challenge of finding a reliable roofing contractor in Toronto just got easier because E. W. Smith Roofing is your solution. Ask around, and experienced locals will tell you that we're the expert roofing company to trust for exceptional workmanship and customer service. For 40-plus years, we've been assisting our customers with quality service, because […]
Read More