Toronto Roof Repair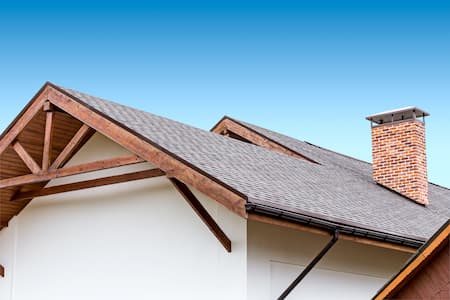 E. W. Smith Roofing has invested four decades of hard work into what we do, making us the premier choice for roof repair in Toronto. You can't earn the impeccable reputation that we have without going above and beyond to become known as an expert roofing company.
Our company name is synonymous with excellence, a title that we cherish. We're honored to be a part of helping so many locals take good care of their homes by servicing the most vital component – the rooftop.
It's unavoidable; at some point, you're going to need roof repair. Making sure that you have an expert crew to contact when repair needs materialize is one of the smartest things you can do as a homeowner.
Watch Out For Common Signs That You Need Roof Repairs
It's a common misconception that it will be apparent when you find yourself in need of a roof replacement or even just roof repair. However, to the untrained eye, it can be easy to miss seemingly big red flags.
We want to help you know what to look for. However, when in doubt, err on the side of caution and call us for an assessment.
Presence of Moisture
Leaks When it Rains
Mildew or Mold From Moisture
Visible Sunlight
Water Stains or Discoloration
All of these are prime examples of circumstances that call for the immediate intervention of a roofing professional. However, it can also be something as subtle as a spike in your energy costs. Scheduling regular roof inspections is an effective way to stay current with your roof's condition. Avoid severe problems by getting proactive about maintenance for your roof, including superior repairs when the time presents itself.
Frequently Requested Roof Repairs
The longer you own your home, the more likely that you are to face repairs, including your roof. Your roofing system has a vital job to do, and that's to protect the rest of your structure, including the people and property inside.
If you fail to keep your roof in tiptop shape, you can expect to be faced with repair needs. Although there are issues that can develop aside from the most common ones, you should be on the lookout for concerns such as:
Obvious Holes Resulting in Leaks
Sagging
Rot From Mold/Moisture
Pooling Water
Cracking Shingles
Missing Shingles or Granules
Give our team of experts a call today and schedule the best in professional roof repair in Toronto. We look forward to working with you to take good care of your home.
Our Latest Roof Articles & Tips
E. W. Smith Roofing has invested four decades of hard work into what we do, making us the premier choice for roof repair in Toronto. You can't earn the impeccable reputation that we have without going above and beyond to become known as an expert roofing company. Our company name is synonymous with excellence, a […]
Read More
E. W. Smith Roofing has invested four decades of hard work into what we do, making us the premier choice for roof repair in Toronto. You can't earn the impeccable reputation that we have without going above and beyond to become known as an expert roofing company. Our company name is synonymous with excellence, a […]
Read More