Consumer Choice Award – E.W Smith Roofing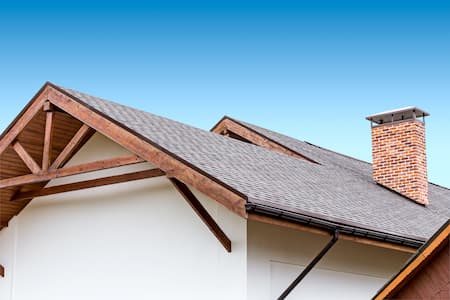 Life is full of things to be grateful for. E.W. Smith Roofing will help ensure that the roof over your head is always one of them.
We offer a full range of services, from simple roof repair work like patching and shingling to full-blown roof replacement. Our company operates throughout the Greater Toronto Area and has happily worked with homes of all kinds. Regardless of whether you've got flat roofing, asphalt shingles or cedar shingles, rest assured that we've done it before.
E.W. Smith Roofing's approach to doing business has always been the same: give customers quality services and care that they can rely on. It's a philosophy that our team lives by, always striving to give clients as stress-free and hassle-free of an experience as possible. Quality materials and qualified staff ensure that all of our projects meet or exceed local building codes and industry standards.
E.W. Smith Roofing's team is so confident in the integrity of its work that it offers a 10-year warranty and 100% customer satisfaction guarantee. Unlike other companies, we don't consider the job done until you are totally satisfied.
That commitment to service has granted us the prestigious Consumer Choice Award in Toronto a total of 11 times. A nationally-recognized title, it is given to companies that have maintained a high level of excellence in customer care. We're proud of our long-standing reputation for excellence and look forward to continuing it indefinitely.
Trust the roof above your head to E.W. Smith Roofing. With years of experience, countless satisfied customers and an industry-leading track record at our back, you can't go wrong. Contact us today and let us take care of your roofing needs!
Consumer Choice Award has been North America's largest organization to hold independent surveys to assess customer satisfaction and brand equity. E.W. Smith Roofing is another example of a brand that customers believe in, endorse, and are proud to associate with.
To learn more or to contact E.W. Smith Roofing please visit: https://www.ewsmithroofing.com/ or https://www.ccaward.com/award-winners/toronto-central/best-roofing/e-w-smith-roofing/ .