Your Roof For Repair Or Replacement in North York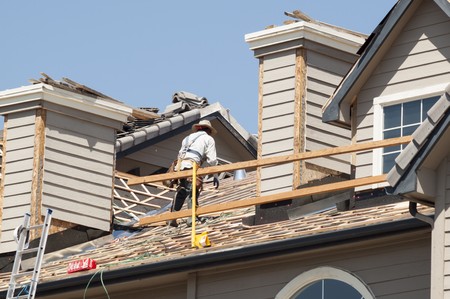 The roof is one of the most essential parts of your home, and when cared for, it can last for years. Unfortunately, your roof will break down at some point, and it will be time to decide whether to repair or have it replaced. Repairing your roof is often the primary solution when dealing with leaks or breakage due to unforeseen circumstances. However, regular inspections of your roof – especially if you live in an area with extreme weather conditions – can prevent external damage from causing internal problems and allow you to fix your roof before replacement is needed.
Steps To Inspecting Your Roof Indoors:
In your attic, check for signs of leaks, dark spots, or holes.
See if there are any stains, mold or mildew on your ceiling.
Steps To Inspecting Your Roof Outside:
If you feel comfortable climbing a ladder to inspect your roof up close, be sure to have someone nearby in case of any accidents; otherwise, you can do an inspection from the ground using binoculars. The safest method to do a roof inspection is to find professional
roof repair in North York
. Our company, EW Smith Roofing, provides free estimates and consultations.
View From The Street:
Look for dark spots, damaged and missing shingles, or roof sagging.
Check for blistering or peeling exterior paint.
Look for cracked, torn, bent, or missing wood planks and cracked or rusted nails.
If you live in an area with freezing or snowy winters, watch out for ice dams – ice dams form on the edges of your roof from water that isn't able to drain freely.
Pay Attention To Your Roof
Do you know how old your roof is? If you didn't have it installed and you're not sure, it's important to find out. The age of your roof can play a significant role in how long it will be before repairs are required. You can also ask a professional roofing company to inspect the roof and assess its age and condition. Other Tips:
Check your roof site twice a year, once in spring, once in fall.
Pay attention to the houses around you. When your neighbor gets a new roof, especially your homes are roughly the same age, it may be time for you to get a new roof as well.
After inclement weather, once it's safe, check your roof for external damage.
Roof repair in North York is hassle-free when you call on the services of the team at EW Smith Roofing. We are experienced roofing contractors that can handle
roof repair
on various roof types.
Get in touch today so that we can discuss the many options we have that will get your roof repaired and back in excellent condition.