E. W. Smith Roofing: Pickering's Premier Roofing Company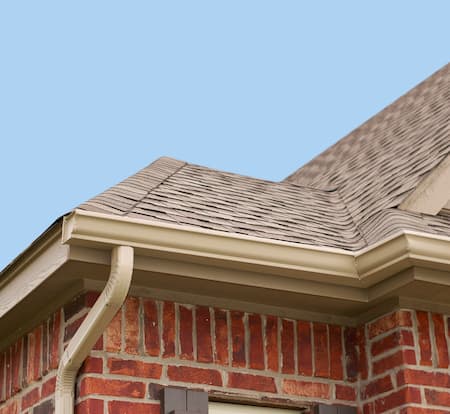 Since 1979, E. W. Smith Roofing has been among Pickering's local options for a roofing company. We know the importance of getting a superior quality roofing system in place, and then taking good care of it.
Whether it's for your home or commercial building, the rooftop has a very important job. The only way it can continue to do its job and protect your building from the elements is in tiptop shape.
We're here to assist you with the services that you'll need the most to help make this possible. Contact our team to take care of your roof in Pickering or any of the nearby towns that we service.
How to Choose Your Pickering Roof
We offer service for three main styles of roofing systems: asphalt shingles, flat roofing, and cedar roofs. However, if you're trying to decide about the style of roof you want for your Pickering property, how can you determine which is right for you? Some points to ponder about roofing types:
Cost and Your Budget
Frequency of Maintenance Requirements
Weight
Durability
Projected Lifespan
In some cases, your building may not be a candidate for certain types of roofing systems. It's important to know what you can or can't use for your building. Before you begin to feel overwhelmed about the options and making a selection, give us a call. We offer a free consultation, and that gives us the opportunity to tell you what you need to make a sound decision.
We want you to make your choice based on the information that you need as a concerned property owner and a savvy consumer. We're committed to being that source of useful data, as a trusted and established industry leader.
Is it Time For Roof Replacement?
As a homeowner, you probably have a lot of things on your plate to take care of. So, it's common for tasks that need attention to go by unnoticed. If one of those tasks happens to be your roof replacement, you could be in for some serious problems. Failure to get proactive about replacing your roof when the time has come could lead to more severe issues that impact other areas of your home, including structural integrity.
Some signs it's time for a new roof include:
Visible Daylight
Obvious Leaks
Water Stains
Sagging
Water Damage
Know the current age of your roof and the life expectancy of that roofing type. For questions or to schedule roof replacement service in Pickering, give our pros a call.
Recent Articles
Since 1979, E. W. Smith Roofing has been among Pickering's local options for a roofing company. We know the importance of getting a superior quality roofing system in place, and then taking good care of it. Whether it's for your home or commercial building, the rooftop has a very important job. The only way it […]

Since 1979, E. W. Smith Roofing has been among Pickering's local options for a roofing company. We know the importance of getting a superior quality roofing system in place, and then taking good care of it. Whether it's for your home or commercial building, the rooftop has a very important job. The only way it […]